The Malaysian Government has introduced the Net Energy Metering (NEM) 3.0 program to provide opportunity for more users to install solar photovoltaic (PV) systems on the roofs of their respective buildings for electricity bill reduction.
Concept for NEM Rakyat
Under the NEM Rakyat Program, Domestic Consumer(s) who has a solar PV installation on the roof-top of their premises will consume the energy produced first, and any excess will be exported to the TNB grid. The credit to be received for such excess energy will be used to offset part of the electricity bill on a "one-on-one" offset basis for a period of ten (10) years of operation.
Quota: 100MW
Tariff Category: Domestic
Implementation Period: 1st February 2021 – 31st December 2023
Capacity Limits: Single Phase (4 kWac) and Three Phase (10 kWac)
So, how can you get started on installing a solar PV system in your house?
GreenBay offers 2 affordable pre-designed solar PV packages which can help you as a domestic consumer, take advantage of NEM Rakyat under the new NEM 3.0 program.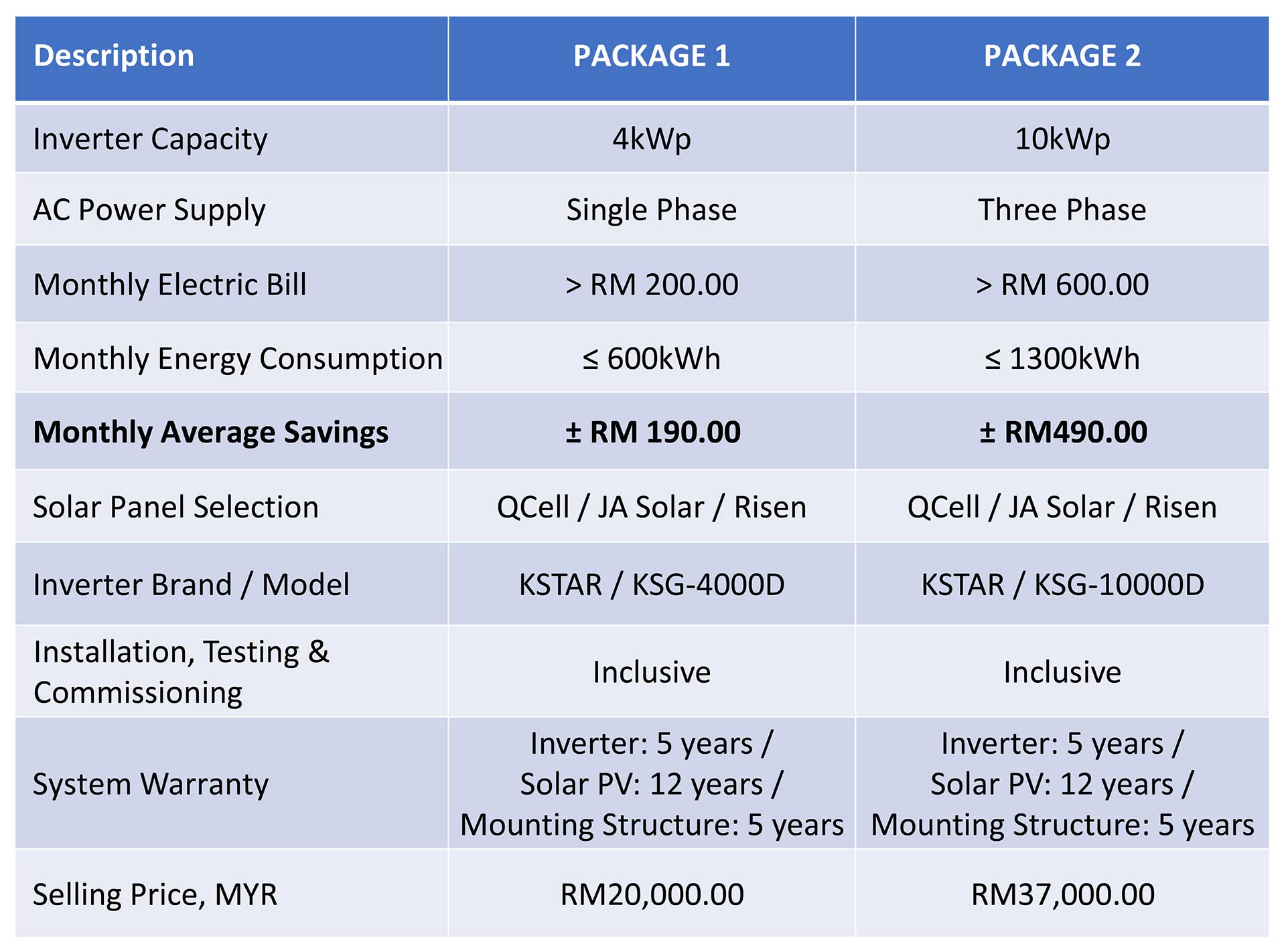 If you need something specifically tailored to you,
our consultants are ready to assist.
Contact us to find out more!
Tel: +603-5885 3734 (Selangor)
Tel: +604-398 8168 (Penang)
We will be sharing more information on how businesses and government institutions can take advantage of the benefits of NEM 3.0. Stay tuned!